Pet Adoptions
Linguine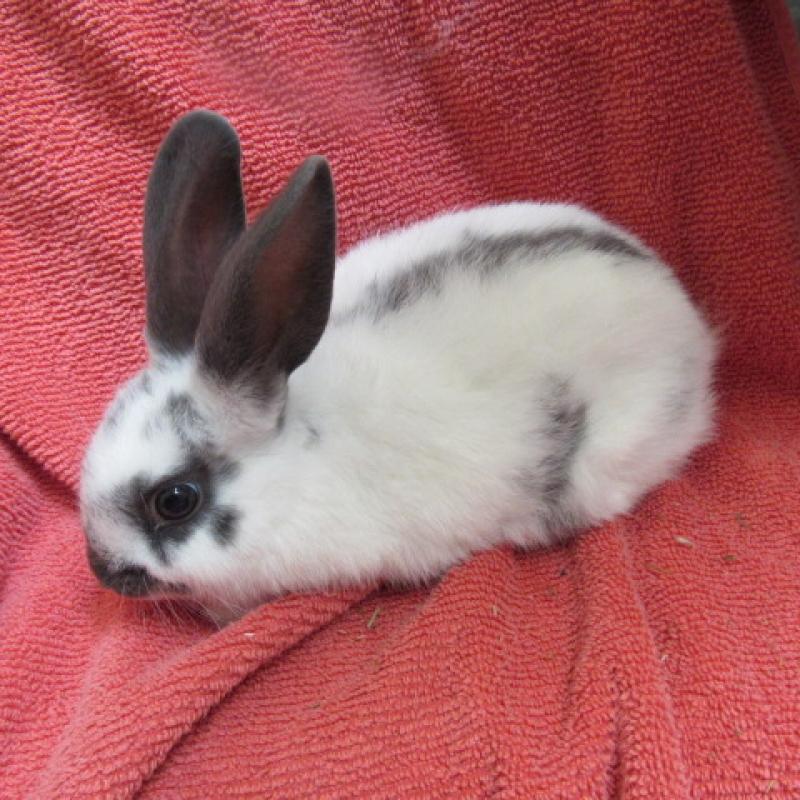 ID #:

LACA-A-1726

Species :

Rabbit, Domestic


Breed:

American


Color:

White/Grey


Gender:

Female

Age:

4 months

Weight:

2.12 lbs

Location:

South Bay
About Me
We've got buns, hun! Linguine and her siblings are young rabbits ready for adoption. Rabbits make wonderful companions and can be litter trained. Bunnies are playful, and there natural curiosity are great for games like bowling. They can even play fetch (though you will be the fetcher). Rabbit adoption fees are $20 until the end of the year, so hop on over!
During my stay at spcaLA, I participated in the HEAL Program to help me with my basic manners and socialization. To learn more, visit me at the spcaLA South Bay Pet Adoption Center.
Click Here to view adoption fees & requirements
All cats, dogs, and rabbits will be spayed or neutered, vaccinated, and microchipped before they go home. Shelter pets' breeds and ages are characterizations based on appearance, and are not meant to indicate or guarantee lifespan, temperament, disposition, lineage or actual breed.